TRACKING AND EVENTS AT OAK RIDGE KENNEL CLUB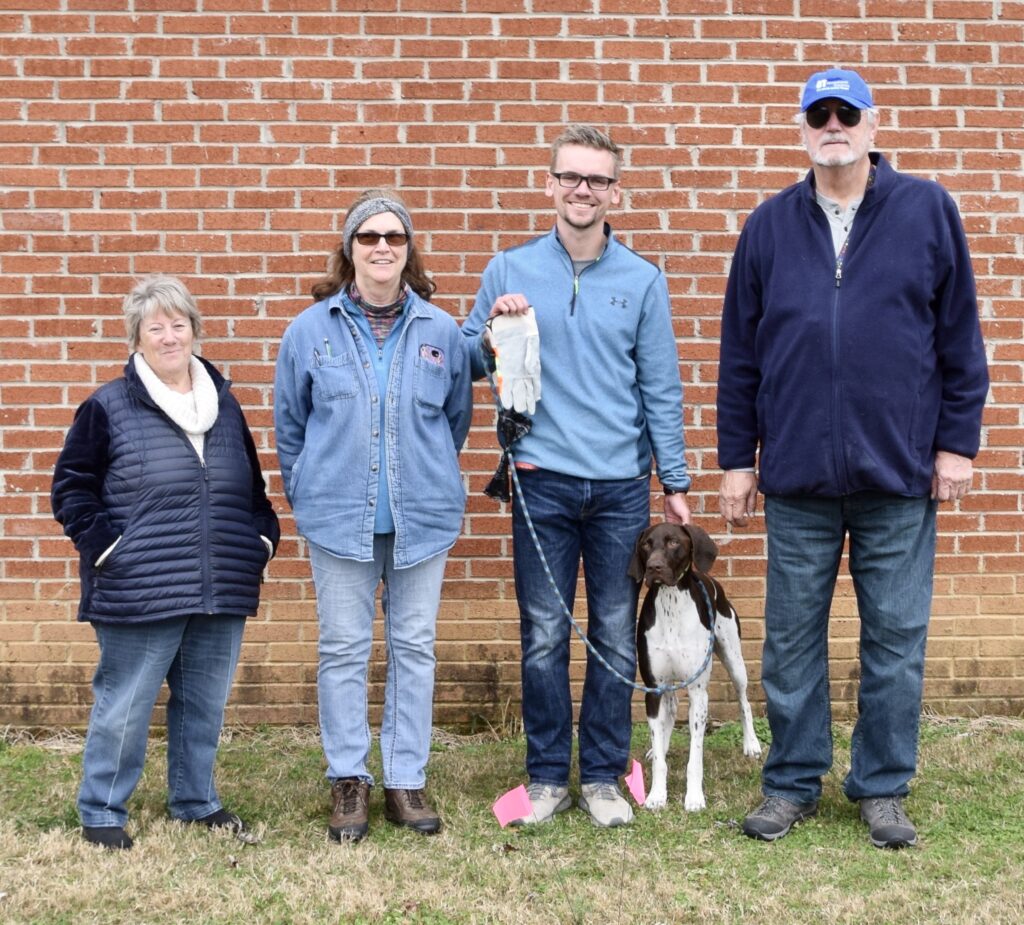 Oak Ridge Kennel Club aims to promote tracking training of our purebred dogs, disseminate knowledge regarding tracking training, conduct classes for the training of dogs and their handlers, hold and support tracking tests, exhibitions and matches under the rules and regulations of the American Kennel Club and promote cooperation and good sportsmanship among its members in the training and exhibition of dogs.
ORKC held its first Tracking Dog Test (TD) on Sunday, December 5, 2004. ORKC made history in 2021 by being the first club to hold a VST test in Tennessee. ORKC is very proud of this accomplishment and grateful for the dedication and sacrifice by the many volunteers who make it possible to hold these tests.
2022 Oak Ridge Kennel Club Tracking Test
These tests will be held on October 16, 2022 and 3 VST tracks and 6 TDU tracks are offered. The judges are Ed Presnall and Deb Maheu from Albion, Michigan.
The test locations are Pellissippi State Community College, Knoxville; Roane State Community College, Harriman and Roane State Community College, Oak Ridge.
The Premium and fillable AKC entry form will be posted in mid August on the Oak Ridge Kennel Club website and on the AKC website. The closing date is October 6, 2022. There will be two (2) test worker tracks provided as described in Section 17d of the Tracking Regulations.
Summary of our 2021 Tracking Dog Urban (TDU) and Variable Surface Tracking Test (VST)
​
Summary of our 2017 Tracking Dog Urban Test (TDU).

Summary of our 2018 Tracking Dog Test (TD).